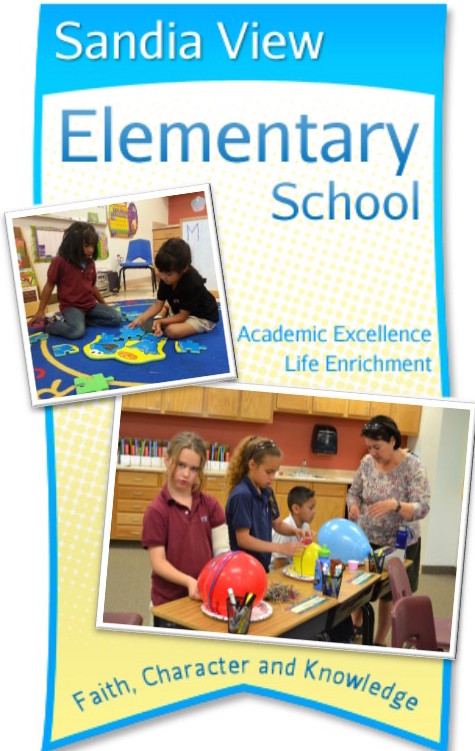 Academic Excellence, Life Enrichment – Each student is guided, nurtured and inspired in a way that enables the realization of his or her maximum potential – academically, culturally and socially.
Sandia View Christian School offers a complete academic education for children in grades Kindergarten through 4th grade. We pursue academic excellence in all areas. We provide sound academics, infused with a Biblical view of God and the world. In annual standardized testing SVCS students consistently perform above the national average at every grade level. SVCS's commitment to our students is to provide the highest quality education, balanced with life-enriching activities, to establish a solid foundation upon which they can build successful, happy and prosperous lives.
Teachers provide an environment where children feel secure, loved and respected. Students are encouraged to develop a love for learning as they develop basic skills for a lifetime of education. Our teachers hold Bachelor's and Master's Degrees from a wide range of colleges and universities.
Highlights
Challenging, Christ-Centered Curriculum
SMART Board technology and computers in each classroom
Complete resource library
Low student/teacher ratio
Daily chapel and worship through Bible Study, Song & Prayer
Educational field trips
Presidential Fitness Program
Comprehensive music and art program